Welcome to Aquakids
At Aquakids, we offer classes with a friendly and personal approach to swimming.
We offer a great learning experience to every child who attends our swimming classes. Our classes are small so each child feels comfortable and gets the attention required to build their confidence in the pool. Our teaching ratio is a maximum of 2 to 6 in the beginner's class.
At Aquakids, we cater for all abilities from beginners to advanced and even nervous first-timers. All our teachers get in the water, too, so we can work with each student and develop their swimming-confidence.
Read More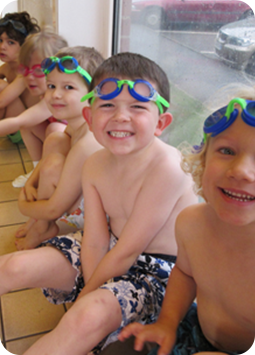 We are delighted with Aquakids. The lessons are a vast improvement. We were very impressed from day one and the standard hasn't faltered. I would also like to heap some praise on the teachers - they bring such great energy to the lessons and are great with the kids.

My little girl's enthusiasm for swimming lessons has been reignited and my little boy (who is a more reluctant swimmer) has made more progress in the past few months than he did in years of classes previously. My only regret is that we didn't find your school years ago!

Josh has loved his lessons. He can't wait to go swimming every week, and as you know loves to tell you each time what he thinks about swimming now. He only has praise, to think he was scared of the water.
He has made such great progress in such a short time and that is down to the teachers and their technique of support and drive.