Additional awards
Kingfisher
The Kingfisher Series of 3 awards develops diving skills. It can be used to complement a learner's development whilst they are working towards Goldfish, Angelfish and Shark awards.
Click the badge below to read about the Kingfisher Awards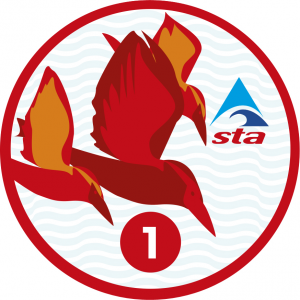 Rookie Lifeguard
RLSS UK's Rookie Lifeguard programme gives your child the skills they need to be confident in the pool or the sea – which means peace of mind for you.
With colourful materials and fun, varied activities, the Rookie Lifeguard scheme teaches children how to swim and enjoy water safely, whether in shallow or deeper water.
Click the picture below, or get in touch for more information.